Overview
Updated On:
June 22, 2022
Property Description
The Zaitoon group's most spectacular development, Zaitoon New Lahore City, is legally approved by the Land Development Authority and provides investors and buyers with amazing real estate opportunities. 
A strategic location and a futuristic approach are the attributes that will make this residential project one of the best real estate investments in Lahore. 
Zaitoon New Lahore City is undergoing fast-paced development and most plots are currently available for possession. A project such as this is ideal for anyone who wants to live in a housing scheme with many facilities and a quiet environment.
Know More About Zaitoon City Lahore
Located in Lahore, Zaitoon City Lahore is a new housing society that has been approved by the Lahore Development Authority. New Lahore City is composed of several phases, including Zaitoon City Lahore. The first and second phases of the new Lahore city have been completed.
Meanwhile, phase 3 of the project is being developed. As a result of the tremendous success of previous phases, they have now launched Zaitoon City in Lahore.
In the coming years, The Zaitoon Group aims to introduce the state-of-the-art housing schemes that are at par with those in first world countries. Furthermore, the firm strives to maximize the economic benefits for the country.
About Zaitoon Developer
Zaitoon Group was founded in 1987 and is regarded as one of the foremost real estate developers in Lahore. The company has been serving the Punjab Real Estate Industry since then and has established itself as a highly trusted name. In the past few years, Zaitoon has successfully delivered a number of residential, commercial, and mega structural projects.
ZAITOON's journey follows in the footsteps of Lahore's drive to become the world's most prominent cultural, hospitality and lifestyle destination. It has been declared by the New York Times that Lahore will rank among the top cities for tourism in 2022 and ongoing years.
ZAITOON's leadership is uncompromising in quality during their 35 years of development, delivering awe-inspiring city-scale developments & excelling real estate in this part of the world. Hence, Zaitoon Group works for the overall welfare of people and country by developing better residential projects.
What is the Location Map of Zaitoon New Lahore City?
The Zaitoon New Lahore City has received considerable attention due to its prime location in the city. It is conveniently located near many roads and can therefore be accessed from many directions. There are multiple schools, markets, hospitals, and other amenities within the community.
Its area lies near a lot of popular locations and communities of the Lahore city like Ring Road, Sunder, Multan Road Terminal, Bahria Town, Adda Plot, NFC Phase 2, Main Canal Bank Road, and Multan Road.
Zaitoon New Lahore City NOC Approved 
Developers of the Zaitoon City have been granted a NOC (No Objection Certificate) by the Lahore Development Authority (LDA). This means that investors' investments are in safe hands now as a result of this announcement.
Accessibility:
10 minutes' drive away from the Shahkam Flyover
1- Minute Drive from Multan Road
1- Minute Drive from Sundar Raiwind Road
6- Minutes' drive from Multan Road Interchange (SL-III), Lahore Ring Road
15- Minutes' travel time from Ferozepur Road
20- Minutes' drive from the highway interchange
25- Minutes' drive from the DHA Lahore
30- Minutes' drive from the Lahore International Airport
30- minutes' away from Thokar Niaz Baig
All of these are signal free rides.
Nearby Landmarks, Parks, Housing Socities, Cinemas, Restaurants and Places to Zaitoon City
Providing a sense of significance to the location is the presence of nearby landmarks and locations.
Housing communities play a critical role in the economic development of Zaitoon City Lahore, which is surrounded by other communities, business markets, and educational institutions, including top-rated schools, colleges, and universities.
Several hospitals and restaurants are located in the neighborhood, offering services 24 hours a day, 7 days a week.
Restaurants
Delicious foods are a delight to the senses. The Zaitoon City Lahore offers residents access to restaurants that are highly rated and offer high quality food.
Restaurants located nearby Zaitoon City Lahore include:
Arcadian Café
Grab Your Meal Restaurant
Vista Restaurant
Wayback Burger
Al-Kareem Restaurant
Options Restaurant
Monal Restaurant
Parks and Cinemas Near Zaitoon City Lahore
The parks and cinemas near this housing society are:
Cinemax Lake City
Cine Gold
Jogging Park
The Arena Cinema
Model Town Park
Ideal Park
Lahore Wildlife Park
Raiha Cine Gold Piex Lahore
Shopping Centers Near Zaitoon City Lahore
Several excellent and famous shopping centers are located in the vicinity of the housing society, but the following are highly rated and famous:
Sher-e-Rabbani Shopping Center
Emporium Mall
City Star Shopping Center
Mall of Lahore
Housing societies Near Zaitoon City Lahore
The Zaitoon City Lahore is surrounded by a number of housing societies.
Pak Arab Housing Society Lahore
Beacon House Housing society
Bagh e Irum Housing Society
Dream Housing Society
Al-Jannat Housing Society
What Are Educational Institutes Near Zaitoon City Lahore?
It is impossible to overstate the importance of education in an individual's life. Education makes a person into a better person; it makes them better. There are renowned colleges and universities in Lahore that attract students from all over the country.
There are a number of universities, schools, colleges, and other educational institutions within walking distance of the society for kids and young people.
Schools Near Zaitoon City Lahore
The following schools can be found nearby the Zaitoon City Lahore:
Oasis School for Autism
The Punjab School
Corner Store School
Allied School Toheed Campus
Glow School System
Universities Near Zaitoon City Lahore
The following universities are located close to the housing project
University of Education Lahore
University of Health Sciences Lahore  
The University of Lahore
University of Management and technology
University of Punjab
Colleges Near Zaitoon City Lahore
The following colleges are nearby the Zaitoon City Lahore
Government College University Lahore
Punjab College City Campus
National College of Arts NCA
Zaitoon New Lahore City NOC Approved 
Developers of the Zaitoon New Lahore City have been granted a NOC (No Objection Certificate) by the Lahore Development Authority (LDA).
This means that investors' investments are in safe hands now as a result of this announcement.
The entire development process is overseen by the Legal Development Authority, and all the processing processes meet the requirements of legality.
What Are Features And Facilities of Zaitoon New Lahore City?
These are a number of features and services that Zaitoon New Lahore City provides for its customers.
Community Centre and Hotel
Gold Class Cinema
Beautiful Jamiah Mosque
Pearl Tower
Playgrounds
Picturesque Main Entrance
Wide Carpeted Roads
State-of-the-art hospital
Modern sewage and disposal system
Purpose-Built School
Gated Community
Project Boundary Wall
5 Main Access Roads
Innovative Architecture
150 feet wide main-boulevard
Landscaping and Horticulture
Parks and Gardens
Kids Play Areas
Zaitoon Corporate Office
24/7 Foolproof Security
Underground Utilities
Residential Plots of 5 marla and 10 marla
Commercial Plots of 2 marla, 4 marla and 8 marla
What makes Zaitoon City Lahore a unique investment opportunity?
In Lahore's real estate market, Zaitoon City Lahore has gained popularity and success. Its enviable prospects have attracted the attention of investors. Additionally, Zaitoon City prides itself on offering a strong Return on Investment (ROI).
A number of people with a good understanding of Lahore's real-estate dynamics have been keeping an eye on this project for a long time. The specific and expected rewards of these programs continue to make them attractive to open-market buyers.
Due to increasing demand for property in Zaitoon City, real estate gurus have forecast a surge in property values. In addition to local and foreign investors' interest in this prestigious project, the following reasons also contribute to its success:
PREMIUM PROJECTS – Creating special buildings based on the theme of the entertainment industry.
Rapid Development – Work on the project is well underway.
Beautification and Environment-Friendliness – The society has dedicated 55% of its area to horticulture.
Developer's Trust – Zaitoon Group has been at the forefront of the real estate industry in Lahore since 1987.
Modern-Day Amenities: In addition to the latest gyms and sports clubs, Tulip Overseas Block also offers Adventure Parks, Zaitoon Clubs, and other fun activities.
Adjacency To Other Prime Locations: You can reach Ferozepur Road, Lahore Ring Road, Motorway exchange, Lahore International Airport, and the DHA within less than half an hour from Zaitoon City Lahore.
Iconic Landmark – Enthralling monuments and captivating atmosphere.
Ideal Location – Easy access to all needs Iconic Landmark – Enthralling monuments and captivating atmosphere.
Least Investment Risk – Approved by the Lahore Development Authority.
Zaitoon City Lahore offers some of the best investment options in Pakistan. Zaitoon City's situation at this point says that the earlier you invest, the more you get! Financial experts believe this project is likely to exceed expectations set by its developers in terms of profitability and financial returns.
Plots for Sale in Zaitoon City Lahore
In Zaitoon City, you can find all the advanced facilities of life as well as a tranquil environment close to nature where you shouldn't miss purchasing your plot. There are various sizes of plots available in this LDA-approved gated community with easy payments and instalment plans.
Various properties are now available for booking at attractive prices, and this is a good time to be a part of Lahore's best housing scheme. Investing in well-planned plots is sure to yield fruitful returns on your investment. You will find here a wide variety of options, both residential and commercial, to suit your needs at the most affordable price.
Residential Plots for Sale
– 5 Marla
– 10 Marla
– 20 Marla
Commercial Plots for Sale
– 4 Marla
– 8 Marla
What is the Payment Plan of Zaitoon New Lahore City?
In the following paragraphs, we discuss Zaitoon city's payment plan in detail. There is a 20% deposit required at the time the plot is booked. Once the plot has been reserved, the remaining amount is payable in 36 monthly instalments.
A 50% downpayment will lead to possession. Payment schedules have been arranged in a budget-friendly manner by developers. Zaitoon City Payment Plan is as follows:
Conclusion
Zaitoon City is remarkable for its unique approach, serene surroundings, luxurious facilities, and happening neighbourhood. Having deluxe living conditions allows a person to live in style, with high values, and with quality. Featuring a prime location and affordable range, this place is the perfect place to reside if you're looking for upscale and exceptional living.
Other Features
24 Hours Security System
24/7 CC TV Security
300 ft. road leading directly to the Airport
Accessible by Road
Car Parking
Carpeted Roads
Electricity
Extra Parking
Gas and Water
Grocery Shop
Gym Facilities
Hospital
Masjid
Playing Area
Wide Roads
Property Reviews
You need to
login

in order to post a review
Similar Listings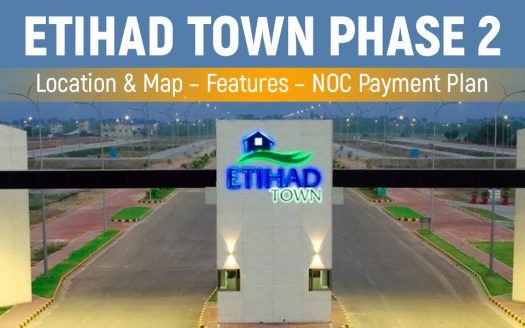 Featured
Properties for Sale
hot offer
Etihad Town Phase-2, Lahore is located on Jia Bagga Road approaching Halloki Interc
[more]
Etihad Town Phase-2, Lahore is located on Jia Bagga Road approaching Halloki Interchange, Ring Road Lahore.
[more]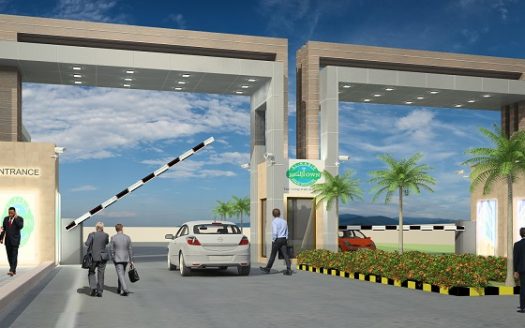 Properties for Sale
hot offer
Followed by the success of Al-kabir Town Phase-1 and Phase-2 and before time delivery of t
[more]
Followed by the success of Al-kabir Town Phase-1 and Phase-2 and before time delivery of their projects, Al-Kabir D
[more]
Originally known as the National Police Foundation Cooperative Housing Society. Muhafiz To
[more]
Originally known as the National Police Foundation Cooperative Housing Society. Muhafiz Town was founded in 1990. T
[more]