Historical monuments give us a glimpse of the past. These are the cultural heritage of any country depicting its true and hidden beauty. It tells a lot about the place, its traditions, cultures, and historical significance. Lahore, the cultural hub of Pakistan, is a city steeped in history, with a rich and diverse past that has left behind a wealth of historical places and landmarks.
Almost every country in the world has its historical monuments. They all have an intrinsic value and give a sneak peek into their ancient heritage and true culture. Moreover, they give you a better idea of the craftsmanship, mining, and architectural intelligence of past people in a time of no technology.
Like every other country and city, Lahore has its historical monuments too. The city is famous for its numerous historical places and tourist activities. The historical places in Lahore add more to its beauty; it has old-world beauty and rich history. Almost, all of them had been built during the Mughal era, and come from the Muslim, Sikh, and Hindu reigns. So, dive in to study more about those marvelous monuments in Lahore.
Lahore Fort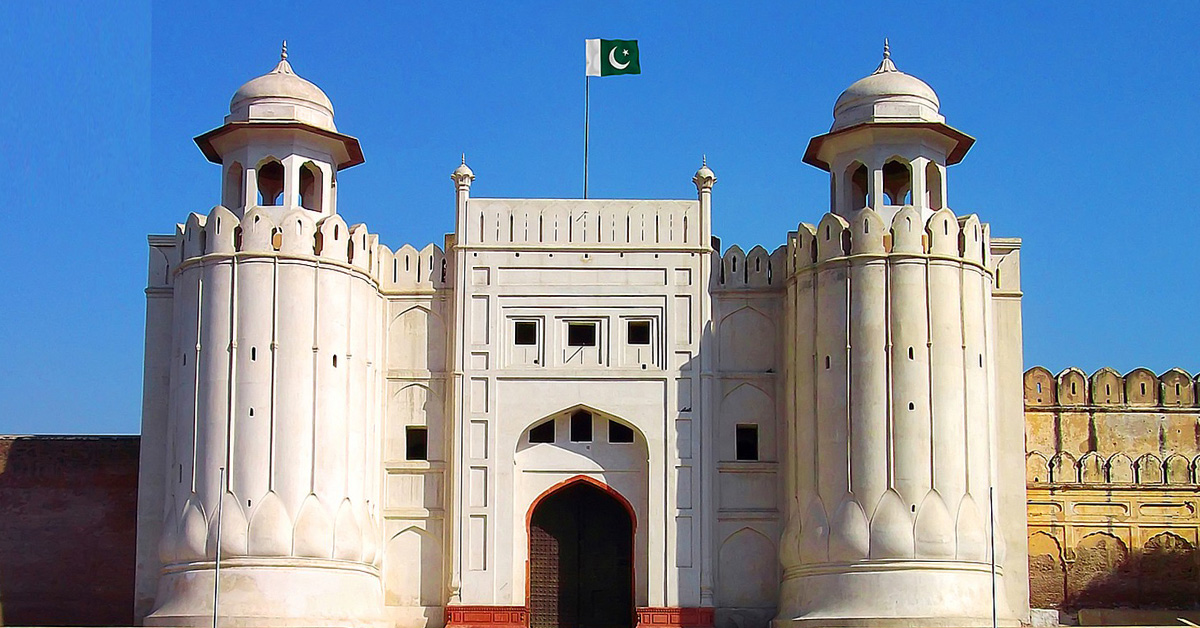 Lahore fort or Shahi Qila (Royal Fort) is located at the northwest corner of the Walled City. It spreads over an area greater than 20 hectares and was built in the 17th century. Lahore fort is a magnificent example of Mughal architecture which was partially built by Mughal emperor Akbar and extended by the next three after him. Akbar bestowed the fort with a syncretic architectural style featuring both Islamic and Hindu motifs.
It is built with luxurious marble has inlaid Persian floral designs and has an iconic Alamgir gate facing the famous Badshahi mosque. The fort's grand gate was constructed by the last of the great Mughal emperors, Aurangzeb. If you have a love and great interest in ancient architecture and old traditional beauty, then Lahore fort should be on your go-to list.
Badshahi Mosque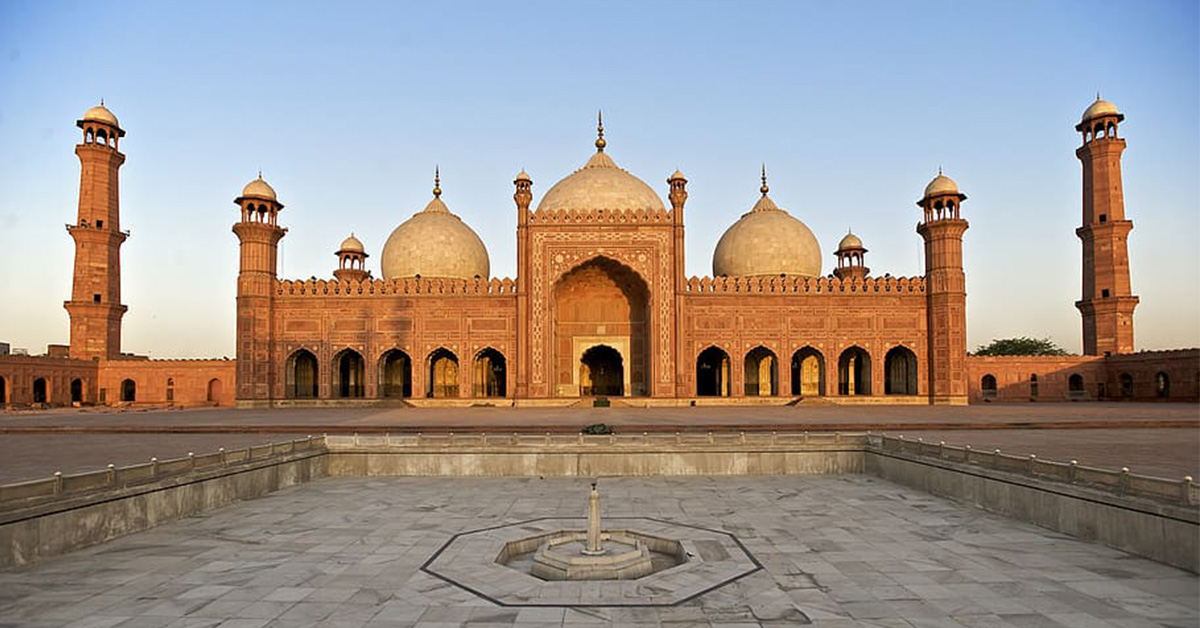 Badshahi mosque is one of the most beautiful and splendid mosques in Pakistan, and even in the world. It locates on the west of the Lahore fort, on the outskirts of the Walled City of Lahore. It was constructed in 1671 by the Mughal emperor Aurangzeb; it is considered the largest mosque of the Mughal era. Its architecture and style depict the true Mughal culture having sculpted red sandstones with marble to add the Mughal touch of that era.
Badshahi mosque is Pakistan's second-largest mosque with a capacity of accommodating 100,000 worshippers at a time. It is one of Lahore's most iconic landmarks attracting tourists from all over the world as well as locals. Lahore fort was later used as a place of residence by the founder of the Sikh Empire, emperor Ranjit Singh after the fall of the Mughal Empire.
Masjid Wazir Khan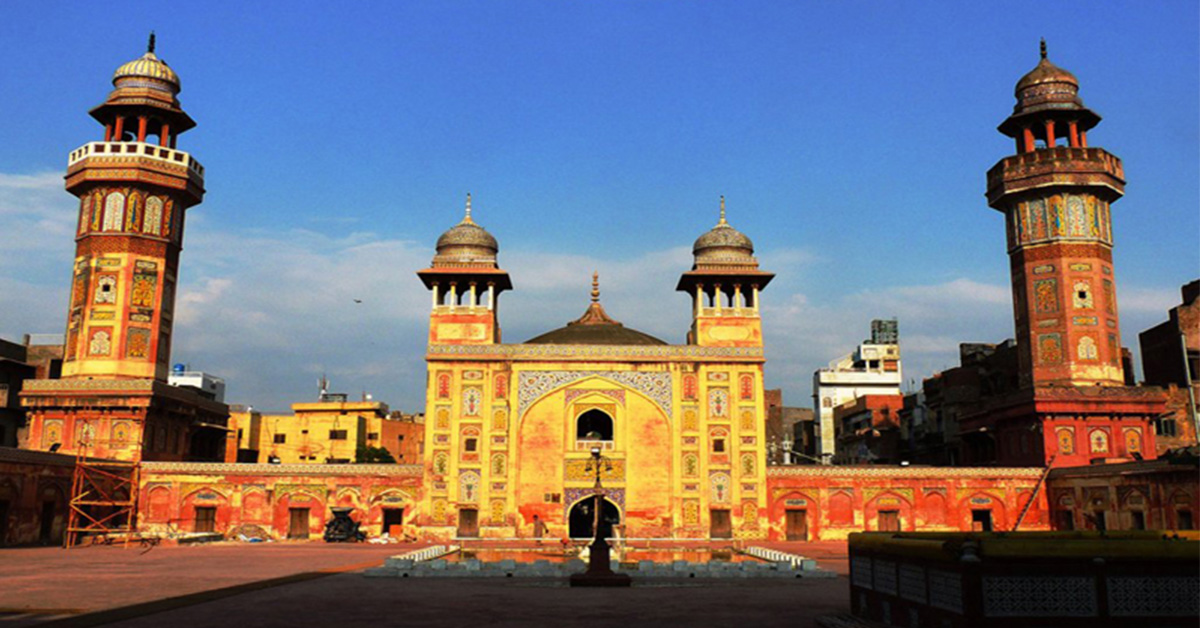 Masjid Wazir Khan was constructed in the 17th century; it began in 1634 and was completed in 1641. It is one of the most amazing historic buildings of Muslim architecture. The mosque is richly embellished with the Persian style tile work called Kashi Kari, which can leave anyone in awe and astonishment.
Masjid Wazir Khan stands near the Delhi Gate of the walled inner city of Lahore. It was constructed during the reign of the Mughal emperor Shah Jehan. Masjid Wazir Khan has Shahi Hammam baths known as Wazir Khan Hammam; it is a Persian-style bath depicting the majestic vibe of religious values and culture.
Lahore Museum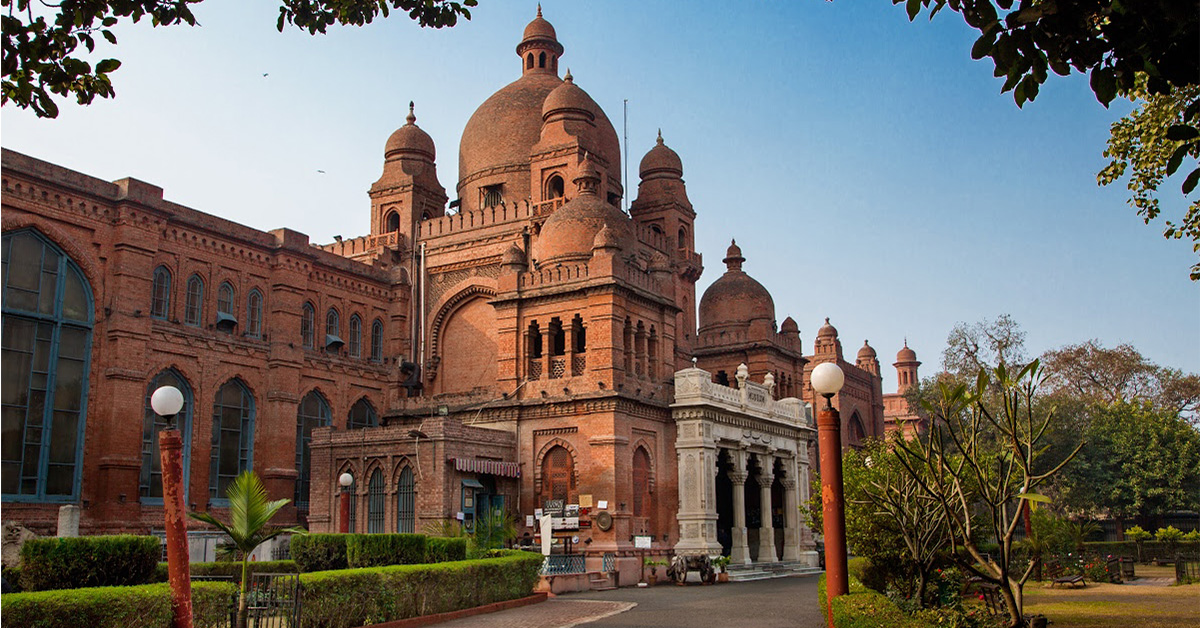 Lahore museum is one of the largest museums in Pakistan; it locates at Mall Road, Lahore. It has stored the country's largest and oldest collection of cultural, historical, and artistic objects. The museum has treasured collections of Gandhara sculptures, miniature paintings, rare manuscripts, ancient jewelry, and old coins. These attract locals, tourists, students, and religious scholars from all over the world.
Lahore museum has more than 20 galleries, each describing an untold amazing story about history. Its breathtaking red-brick building blends the simple and beautiful old tradition of Mughal architecture. If you want to know about the untold and unfolding stories of Lahore and the subcontinent, then the Lahore museum is the best place for you.
Shalimar Gardens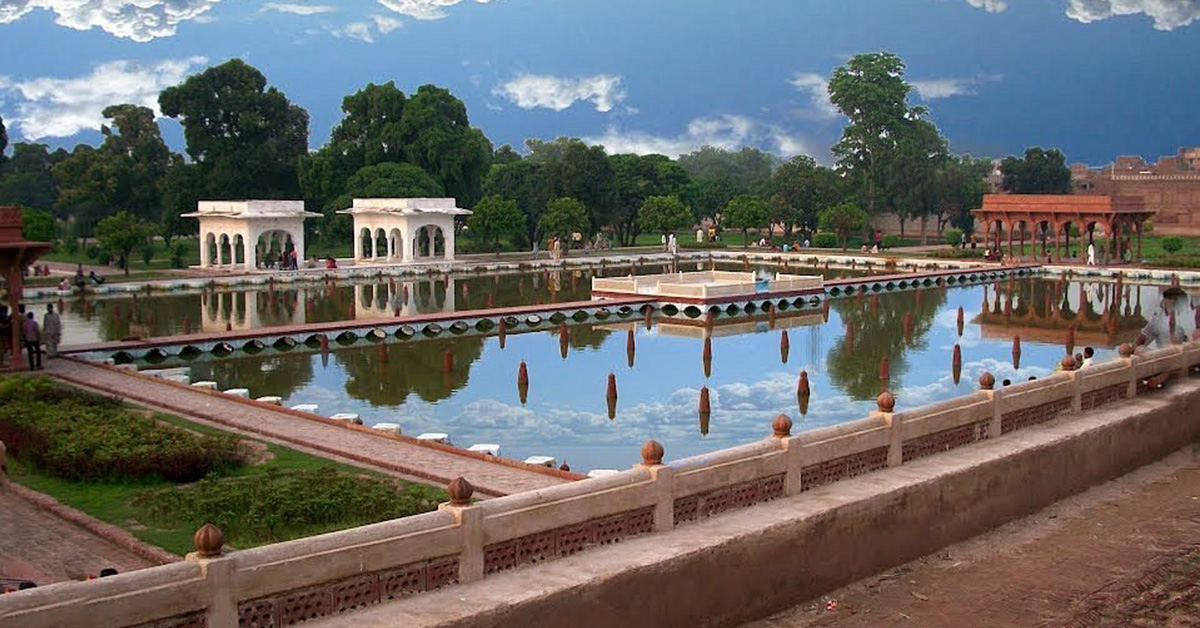 Shalimar gardens locate 5 Km northeast of the main city, near the Baghbanpura. It is one of the city's most popular and splendid historical places attracting thousands of tourists and locals. It is one of the city's most beautiful park for picnic. Shalimar gardens was built by the Mughal emperor Jehangir for his worthy wife Noor Jahan.
Do you know: The Shalimar Gardens were laid out as a Persian paradise garden intended to create a representation of an earthly utopia in which humans co-exist in perfect harmony with all elements of nature.
Shalimar gardens are the biggest tourist attraction during the spring and summer months. It covers an area of 12.4 hectares (31 acres) with a size of 587 meters(length) on the main axis channel and a total width of 251 meters. Shalimar gardens have a beautiful distribution of flowers, trees, and three terraces fitted with fountains adding to the overall surroundings. It represents peace, nature, and beauty at its best in the area built with fine white marble stones.
Amazing fact: The inspiration for the Shalimar gardens was taken from the beautiful and delightful gardens of Kashmir.
Tomb of Emperor Jehangir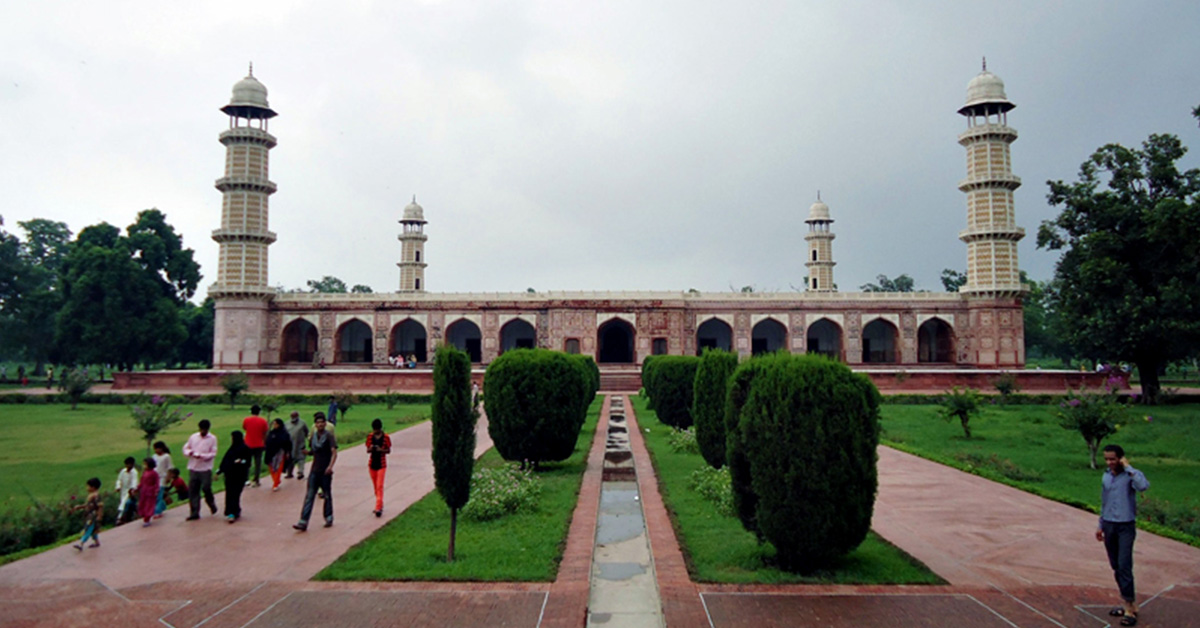 It was built for the Mughal Emperor Jahangir by his son Shah Jahan, ten years after his death. The Tomb of Emperor Jehangir has four minarets which are 30 meters high. Even though, historical facts attribute the construction of the tomb of Jehangir to Shah Jahan, many historians believe the tomb was the result of Nur Jahan's vision. Being the twentieth and the last wife of Jehangir, she envisioned the tomb after taking inspiration from her father's burial place. It is believed that she designed and funded the whole mausoleum.
The tomb covers an area of 55 acres and is constructed on the pattern of classical Charbagh having bisecting perpendicular paths. The construction of the tomb started in 1627 and took a decade to complete.
Minar e Pakistan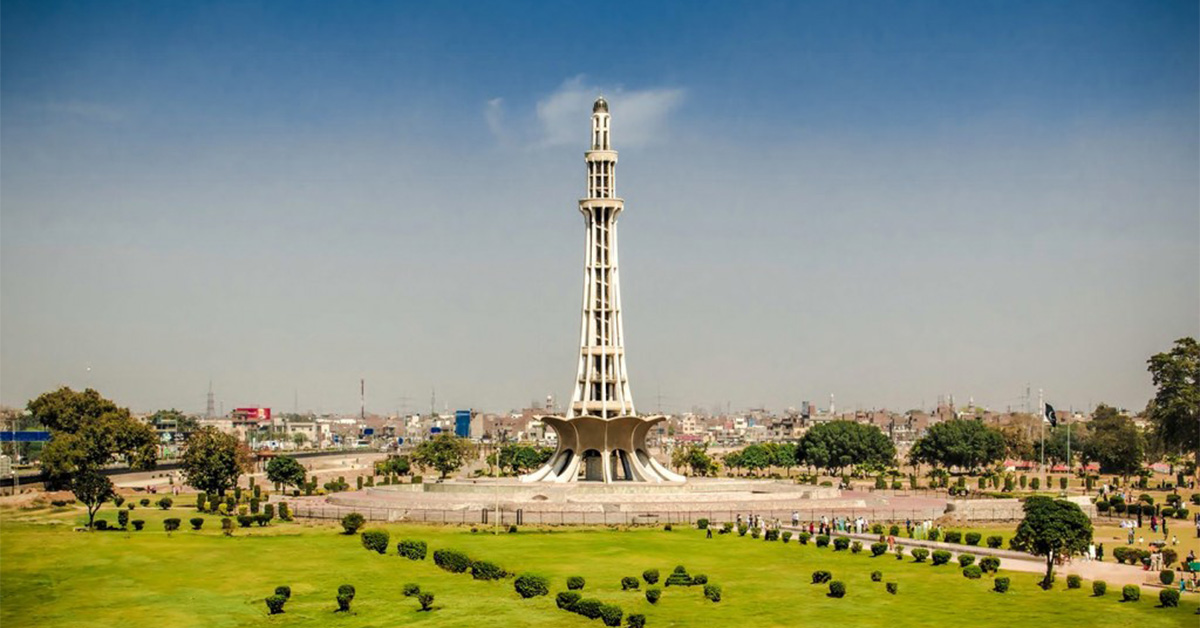 The Minar-e-Pakistan, also known as the 'Tower of Pakistan,' is one of the famous historical places in Lahore. It is located at Minto Park which is now renamed Iqbal Park. Minar e Pakistan was built with a purpose—to commemorate the Lahore Resolution. This resolution was passed in an All India Muslim League session on March 23, 1940. The whole nation celebrates this memorable occasion as Pakistan Day and the government of Pakistan announces it as a public holiday every year.  The history of Minar-e-Pakistan holds great importance for every citizen of Pakistan.
Haveli Nau Nihal Singh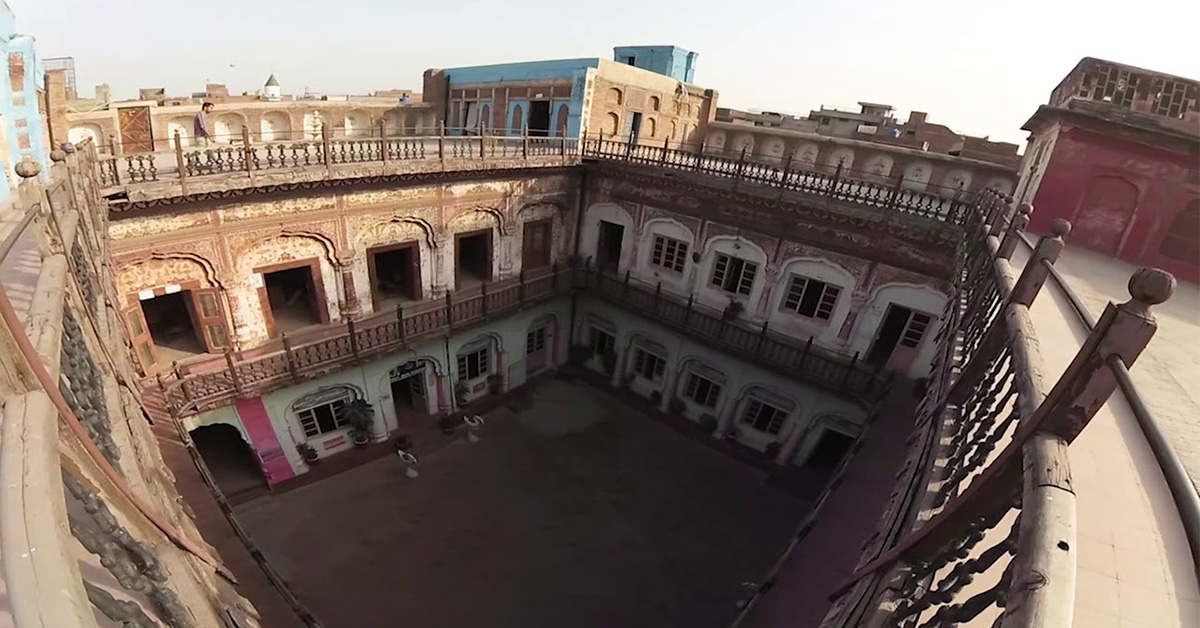 Haveli Nau Nihal Singh is another historical place in Lahore, built by Nau Nihal Singh, son of Maharaja Kharak Singh. The Haveli has numerous spacious halls, chambers, and balconies. It has brilliant ceilings decorated with paintings and mirrors and is worked in gold. Moreover, the walls of the haveli are ornamented with clear glass and painted flowers.
In 1849, the haveli was taken over by the British Government during the annexure of Punjab. Later on, they converted it into the first public school for girls. Today, it is called the Government Victoria Girls' High School.
Final Conclusion
Historical places are sites that have significant cultural, social, or political importance and are associated with important events or periods in history. Lahore is the second largest city in Pakistan and has amazing rich architecture by having such great historical places.
Historical places in Lahore should be preserved and taken proper care of as they offer a glimpse into the past and help us understand the historical and cultural significance of a country. They promote tourism, help us in learning history, give architectural and artistic value, and create a sense of identity among other communities.