Free Property Portal in Pakistan: Looking to rent, buy or sell property in Pakistan? Property Buy-Rent has everything you need, from free classifieds and listings to expert advice from property professionals on how to find the best deal on all types of properties, whether it's an apartment or villa, commercial building or any residential property.
Find information on rental agreements, leases, and deposits; learn about buying, selling and financing your property. Get all the contact details you need for real estate agents and brokers; browse Property Buy-Rent's database of thousands of ads; and so much more!
Real Estate Market in Pakistan
The real estate market of Pakistan is currently booming. The increasing number of investors are always on the lookout for lucrative deals. The law and order situation, coupled with strict regulation regarding new housing developments, make real estate investments a safe bet for investors, as it can take anywhere between 2 to 5 years to complete a project from commencement to completion.
Real Estate is also one of those few industries that have been able to withstand economic hardships faced by other sectors. In fact, property prices have increased by more than 20% over last year's figures and have gone up further. This increase in property prices is attributed mainly to greater demand for residential units due to population growth and an increase in per capita income levels.
As a result, there has been a rise in rental rates across major cities of Pakistan, especially Karachi, Islamabad/Rawalpindi, and Lahore. Investors looking to invest in real estate should focus on these two cities which are considered to be at par with any other city worldwide when it comes to safety and security.
Furthermore, investors will be able to get maximum returns on their investment as most areas within these cities to offer relatively lower purchase prices but also offer higher rental yields compared to areas outside these cities.
Commercial real estate offers better value propositions compared to residential properties. However, commercial spaces require larger initial investments and may not necessarily yield high returns.
Nevertheless, some commercial projects such as shopping malls are highly profitable ventures and may provide very attractive returns on investment. A lot of foreign direct investment (FDI) is coming into Pakistan's real estate sector; however domestic investors still form a significant part of total investments made in Pakistani real estate.
With the rise in property development in Pakistan, more people are buying, selling, and renting properties online through free property portals in Pakistan. Property Buy-Rent is one of the top-rated and free property listing portals that operate in Pakistan among all of these other property listing portals.
Why Property Buy Rent Portal?
Buying or renting a property is a critical decision for any Pakistani. It may be necessary to keep yourself informed about how to search and how to find a property to buy or rent. When you are searching for a house, apartment, home, or villa on rent you have many options but often they are not fit your needs and requirements.
You can search online through various property portal websites, classifieds, newspapers etc. In most cases, these options will take much of your time and effort without providing desired results. With so many options available it is quite difficult to choose the best one which fulfills all your requirements.
At Property Buy-Rent we provide you with all possible information regarding buying and renting properties in Pakistan in one place. We provide direct contact details of owners so that you can directly contact them as well as get the latest information from us regarding new projects, deals, offers, etc.
Our aim is to provide a complete solution to your property requirement. Our goal is to offer a free property portal in Pakistan to help people make smart decisions while buying or renting houses/apartments/villas in Pakistan. We try our best to make sure our users do not face any difficulty while finding their dream homes.
As mentioned above we offer direct contact details of owners so that users can directly contact them and negotiate their deal easily. Our main aim is customer satisfaction by providing a complete solution to his/her need along with a hassle-free process of the transaction through our free property portal in Pakistan.
How Does Property Buy-Rent (Property Portal) Work?
To find your dream home, it's very easy and free to search on our free property portal in Pakistan by property type, location, and price. If you wish to place an ad to sell or rent a property, there is no charge. So far, we have thousands of visitors daily who are looking for homes.
In addition to being Pakistan's largest free property portal, we also provide a range of useful information regarding buying, selling, and renting in renowned societies of Pakistan. All are aimed at helping you get settled into your new home as smoothly as possible.
Step by Step Guide for Placing a FREE Property Ad at Property Buy-Rent
Once you have chosen your desired property that is for sale, it is time to place an ad. At Property Buy-Rent, you will find that placing an ad is easy and quick. You just need to fill out a form with the required details about your property and price.
Here are steps to place an ad on a free property portal in Pakistan – Property Buy-Rent.
Step 1 – Go to Property Buy-Rent Portal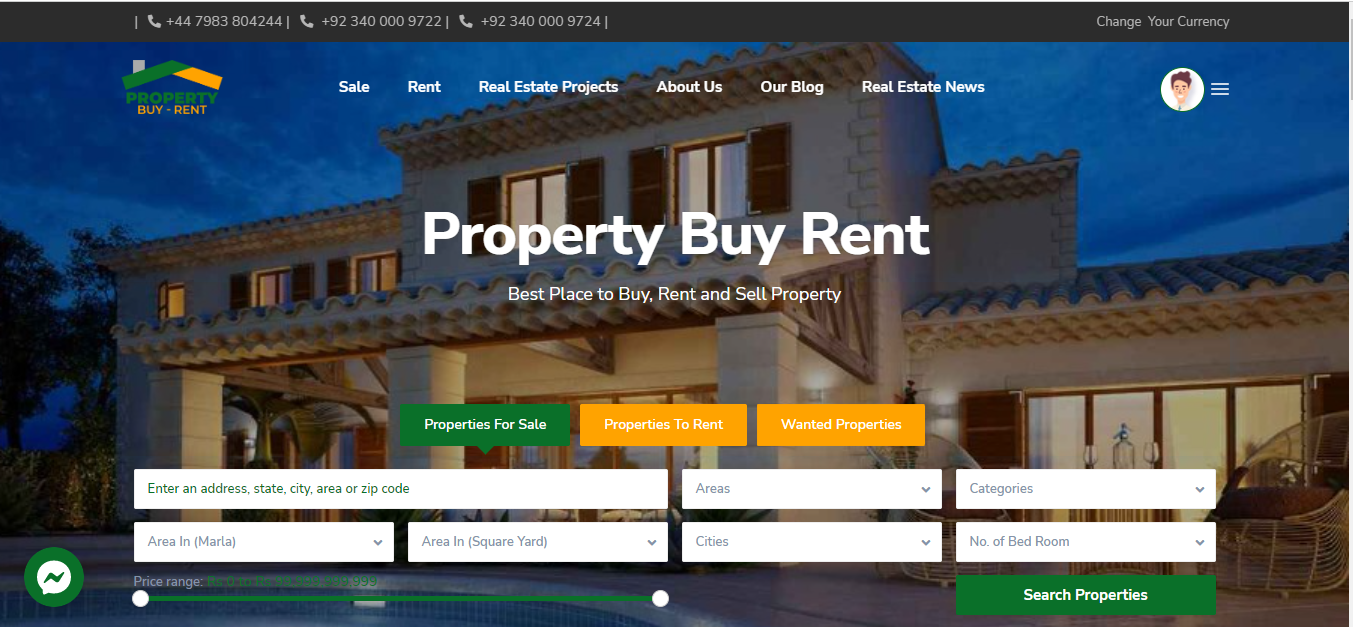 Property Buy-Rent is an online property portal from which you can search and find thousands of properties for sale or rent all over Pakistan. This database is updated on a daily basis. In order to publish your property ad for free, click on the "Add Listing" button on the top right corner of the website.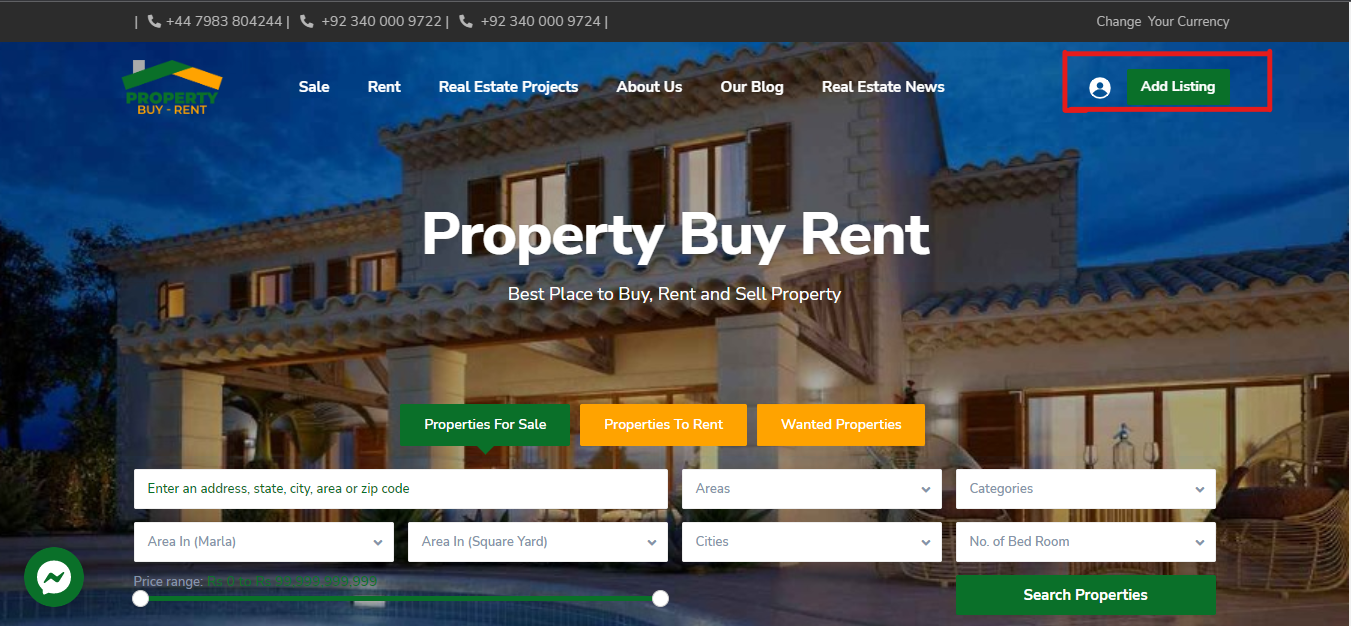 Step 2 – Give a Proper Description of the Property
Make a list of every detail of your house, whether it's new or old. If you're planning to sell your property, make sure you give a proper description of its size, age, and condition.
Also, include how many rooms it has and how many parking spaces it has. It's essential to be as accurate as possible with these details so people can easily search for similar properties based on what they're looking for.
Step 3 – Add Media of the Property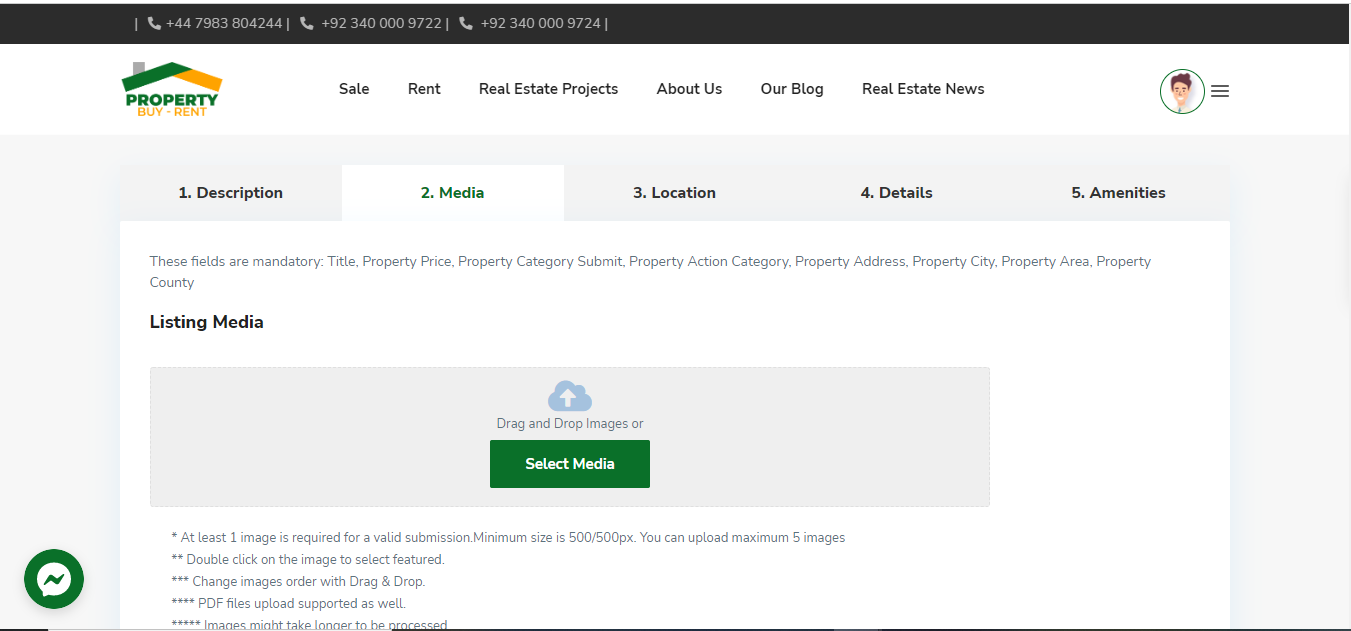 In this step, add media of your property/house/flats. Simply follow these easy steps and add pictures and a video of your property. By doing so you'll be one step closer to selling your property with us without paying any fee. We'll make it worthwhile by helping you sell your property.
Step 4 – Add Location of the Property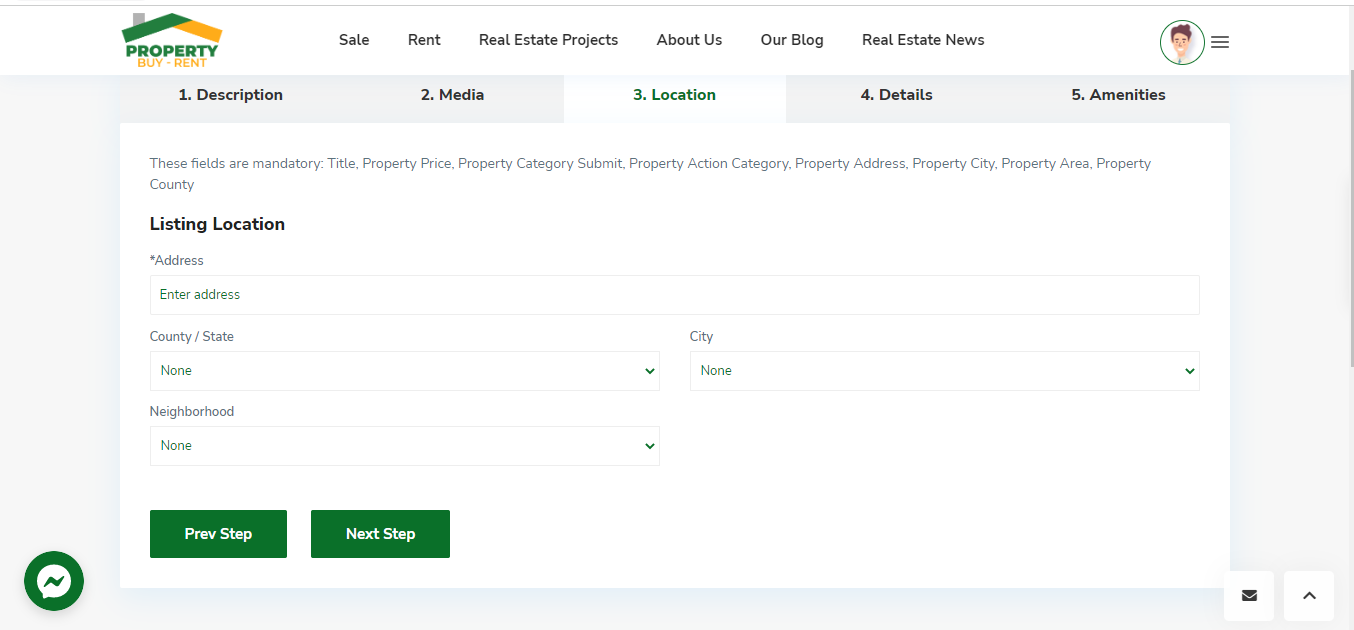 After adding pictures of your property, the next step is adding the location of the property on our free property portal in Pakistan. This information will be used to help prospective residents find out where your property is located.
Step 5 – Add Listing Details of the Property (Property Area in Sq. Yards and Marlas)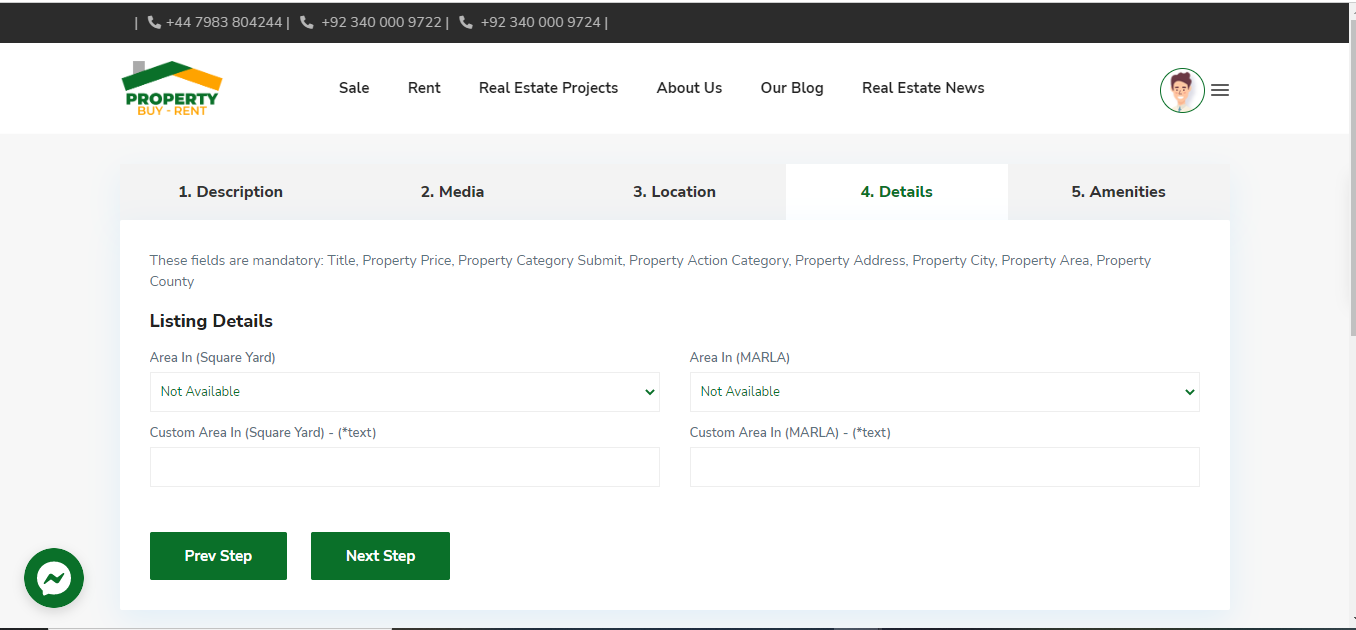 Once you are all set with uploading images of your property and its location, it's time to add listing details such as Area in square yards and marls. Select a property area in Sq. Yards and Marlas.
Step 6 – Give Details About Property Amenities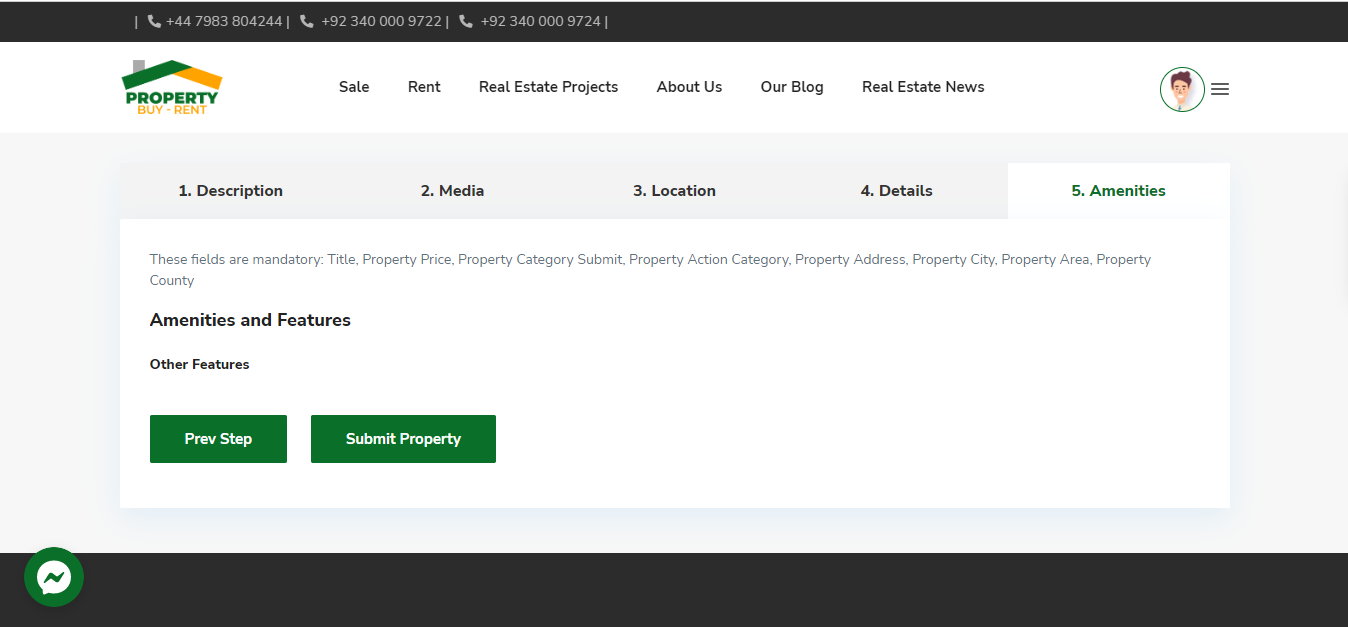 Property amenities can make a big difference when it comes to a sale since many people opt for properties with nicer features. To make your property stand out, note some of its biggest selling points, including hardwood floors or marble countertops.
Don't forget to mention how these amenities add value to your property. After following the whole procedure, click the "Submit Property" button.
Step 7 – Login or Sign Up Your Account on Our Property Portal to Submit Your Property Ad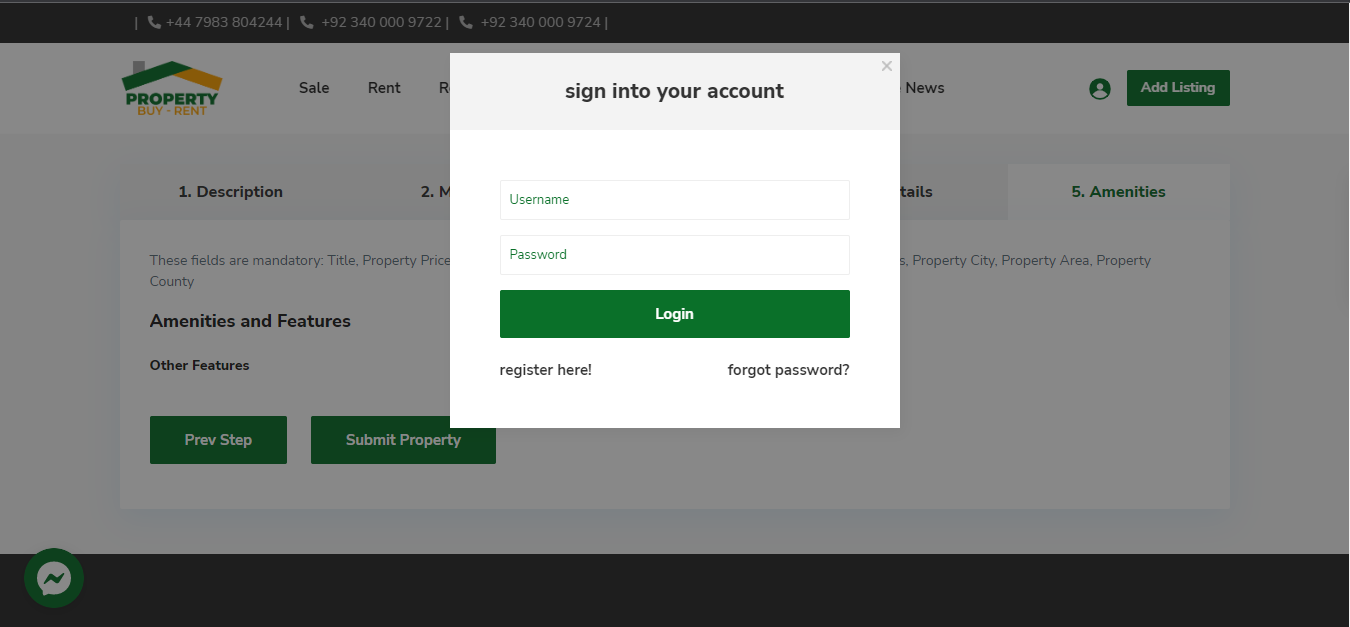 Our property portal is free to register, it provides you with a premium listing and unlimited updates on your property. The last step in publishing your property ad for free is to log in (if you're an existing user) OR Sign UP (if you are a new user of our portal.
After you create your account on our free property portal in Pakistan, you have the freedom to add as many properties as you wish. Within a few minutes of successfully posting your ad, you can watch inquiries coming in about your property. That's one easy way of finding renters or buyers for any residential or commercial property!
Discover a Range of Commercial and Residential Properties at Property Buy-Rent
Search through our wide range of properties for sale or rent on our free property portal in Pakistan. You'll find a huge selection of commercial and residential properties, apartments, shops, halls, cottages, and plots for sale or rent in Pakistan.
Our free property portal in Pakistan also lists projects and new developments. Discover all our categories on our website to find exactly what you are looking for! If you have any questions about real estate agencies or property management companies then get in touch with us.
Come to Property Buy-Rent Portal Now and Get Started
Visit now, make an account and find your dream home. It's totally free! Never pay any money, just post an ad to sell your property or search for one for rent. We don't have any agents. You can do it all by yourself right here! Thank you and enjoy searching!
You Can submit your property listings on our UK property Portal for free.